Stainless Steel Pegs For Life - 25x Pack
When was the last time you had pegs that didn't break? Probably never. That's where Pegs For Life comes in. With a custom design built by years of testing, we've figured out how to create the pegs that literally last for life.
Best of all, you don't need to re-buy them every few months because they don't break since these last for life and you are also playing your part for the environment. Avoiding increasing unnecessary plastic pollution. 
Now Earth-Conscious buyers can make plastic waste a thing of the past with our Eco Friendly Stainless Steel Clothing Pegs!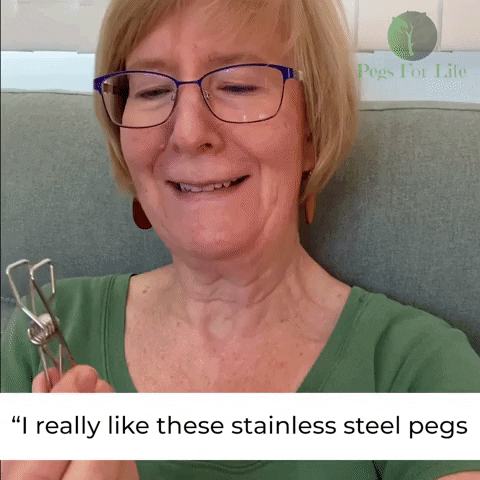 ABOUT OUR PEGS & BENEFITS
Our pegs are made from strong, life lasting stainless steel - which basically means they last a lifetime and do not break, get hot under any weather environment - even in the heaviest coastal salt environments!
Everything about our pegs were specially designed to assure the best performance. Our peg sizes are 6cm in length and 1.5cm in width. The Pegging section (opening) is 1cm. Furthermore, the size of our pegs means they will never get too hot to touch in the sun due to their heat-resistant qualities, making them perfect for indoor and outdoor use!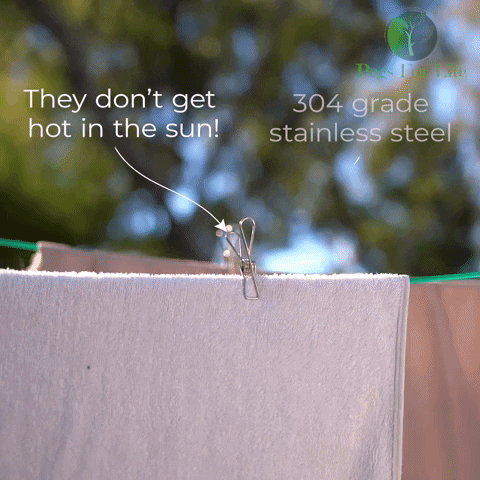 ✔ Very Powerful Grip 
✔ Australian Owned 
✔ Eco Friendly - No Plastic Pollution (Doing
 

Your

 

Part) 
✔ Suitable
 

For Indoor & Outdoor Use
✔ Stainless Steel Pegs
✔ Never Breaks
✔ 304 - Kitchen Grade Stainless Steel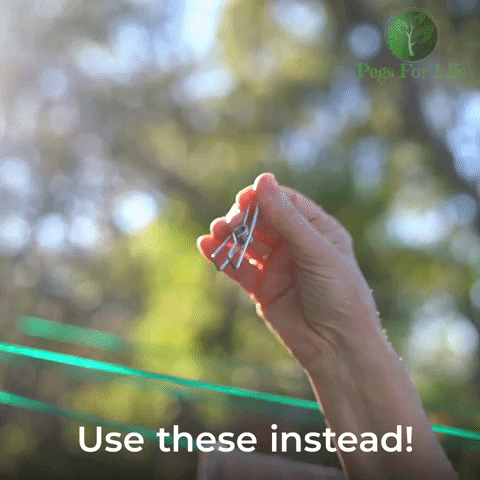 WHY YOU SHOULD STOP USING PLASTIC PEGS
Plastic is killing more than 1.1 million seabirds and animals every year. Additionally, more than 90%of all birds and fish are believed to have plastic particles in their stomach. It's because plastic breaks up into tiny pieces in the sea, which are then consumed by fish and other sea animals. According to the Ocean Conservancy, plastic has been found in more than 60 per cent of all seabirds and 100 per cent of sea turtle species. Ingesting plastic has life-threatening effects on wildlife - and this plastic eventually ends up being digested by humans.
Shipped from our warehouses in NSW & SA + FAST N FREE DELIVERY AUSTRALIA WIDE
Customers can enjoy FREE DELIVERY on this item within Australia.